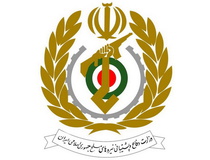 Iran inaugurated production line of a new missile as it completed research on defense system project in a ceremony attended by Iranian Defense Minister Brigadier General Hossein Dehghan on Saturday.
"Sayyad (Hunter 2) missile was designed and built to provide defense equipment and confront air strikes," Dehghan said. 
"The missile works with solid fuel and with combined (hybrid) directing system. It enjoys high operational capabilities," he added.
Sayyad 2 is a mid-range aerial defense system designed based on new technologies. It is able to annihilate drones and targets which have high speed and maneuver capability. 
The system with high anti-electronic war power is able to intercept targets automatically and independently.
Elsewhere, regarding 'Talash' (effort) defense system, Dehghan said the system is a mid-range aerial defense system used to confront fighters and bombers and is capable of destroying all helicopters and drones.
"Talash is designed by Iranian defense experts to intercept Sayyad 2 missile, cover vital and sensitive parts of the country against ambush air threats of modern warplanes. It will be mass produced soon," he added.